What not to do when posing for prom pictures.
Don't do the vogue pose if you're double jointed.
You tend to get carried away and freak out your date.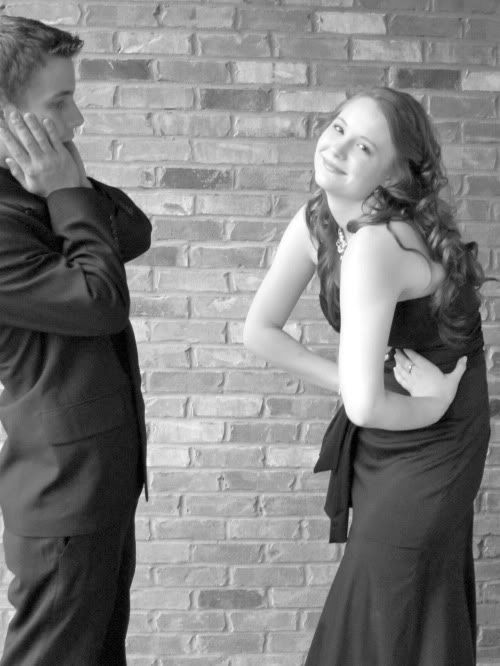 Again, no model poses or facial expressions.
You'll just come out looking mentally challenged.
Don't pout.
It causes premature frown lines and doesn't do anything for your date's attitude.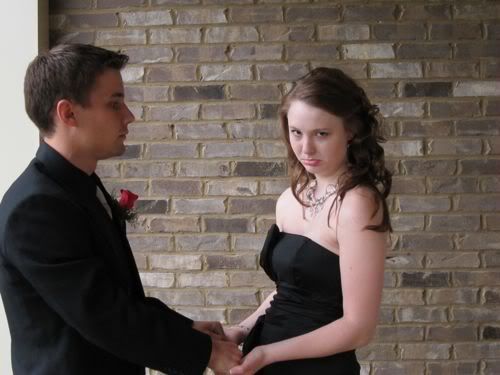 Don't fight your date.
Heaven forbid you let him know that you're actually stronger than he is
- another quick way to end the date early.
Much better.
Just remember...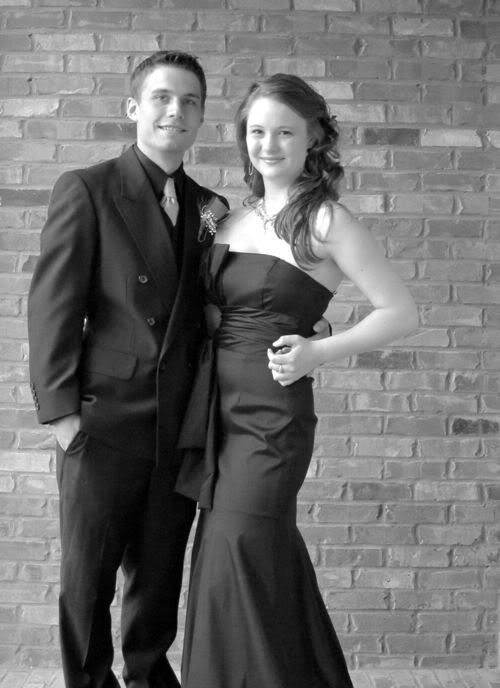 His hand is only allowed in that area. No higher, no lower.