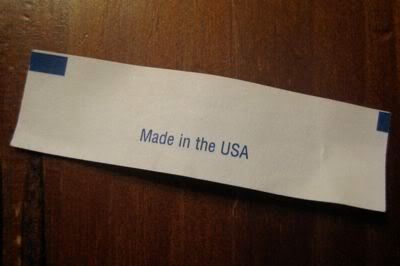 I have developed a habit of keeping my fortunes.
Sometimes it's as if that little oriental lady in the back room who we all know is feverishly creating fortune cookies, is sending me a deep, meaningful message.
Last week when I went to PF Changs, I think that little lady had taken a bathroom break
or was sick or maybe on vacation. Heaven knows she probably needs one.
That's why I wasn't too terribly offended when I got this message in my fortune cookie.
At least this serves as solid confirmation that I've been made in the USA, which is a relief because I was really losing sleep over that one.