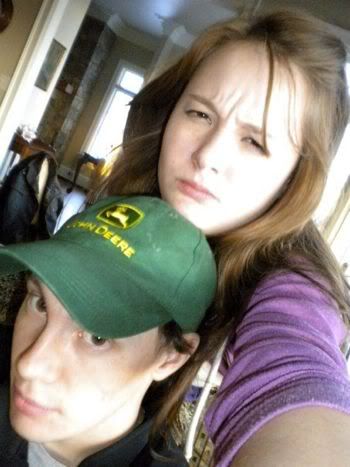 How Do I Drive Thee Crazy? Let Me Count the Ways…
1. We became friends on Facebook.
2. As soon as I joined Facebook, it wasn't long before your friends came a-calling. "Oh Mrs. P, we love you!"
It was only a matter of time, my dear. Heh Heh Heh
3. I can read your facial expressions. In other words, when you're supposedly studying on the computer, I know you're chatting with a friend.
4. I know when you're texting under the dinner table. Sheesh - just how dimwitted do you think I am?
Don't answer that!
5. A mother/child relationship is like Survivor or Big Brother - everything is a game.
You never know who has the upper hand.
But remember…
6. I control your future, your college education, your cell phone, and more importantly, your clothing allowance.
All in a days work. All in a days work.
Love you, Sweetie! Mean it.