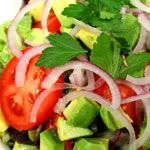 What was I thinking???
In my relentless effort to become more healthy, I've become the food police. Yep.
The last straw was when I accused him of adding too much salad dressing to his salad. (Seriously, he adds - like - a quarter cup!)
Anyway...it was the last straw.
He exploded with, "I'm done! I'm outta here!"
I replied, "You're leaving me because I'm the food police?"
"Yes! It's all down hill from here. First, it's the salad dressing. Next, you'll call the office and I'll tell you that I have to work late. You will respond by asking if those are crackers you hear in the background."
And that's how the BSer cracked.
The end.