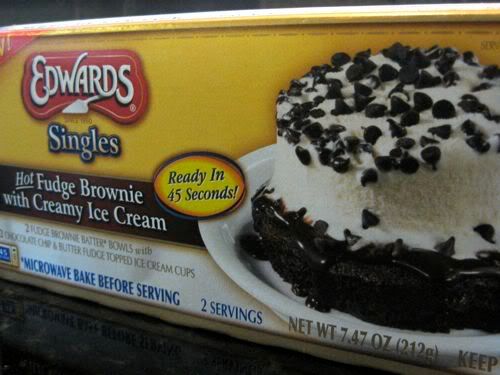 Last night I found myself all alone - not a BSer, Hermit, or Smart Ass in sight. You'd think that a girl would know how to behave, especially one my age. But do you want to know what I did?
I took a long bath with a tall glass of wine - the cheap kind. Then, dressed in the ugliest, most comfy pair of jammies, I made two HUGE crab cakes, with sauce. While cooking my crab cakes I perused the latest fashion magazine. Afterward, while watching Sleepless in Seattle and Enchanted, I had an Edwards Hot Fudge Ice Cream Brownie.
Then I went to bed.
It was heaven.
This morning I destroyed all evidence.