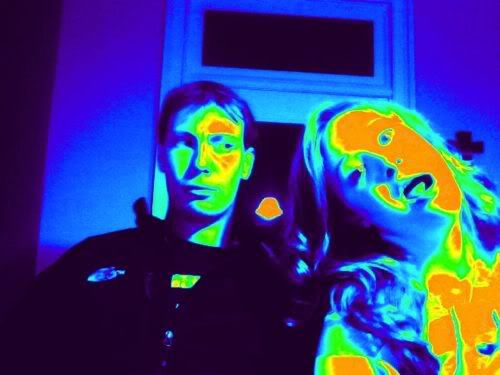 I'm looking for
opinions
this morning.
The Hermit was a fairly low key, easy teen. I don't remember having this dilemma with him.
Smart Ass, who's been sick for the better part of 4 years, is feeling mighty fine these days and suddenly has a life. Tuesday night she went shopping with a friend. Wednesday night, youth group with another friend. Thursday night, the Atlanta Symphony with yet another friend and finally we come to Friday night. Guess what? She went to a bonfire. Our dilemma? Curfew - the dreaded "C" word.
You may be asking, why is this such a problem?
BS-er and I don't last past 9:30 or 10:00 on a good night. It's admittedly embarrassing for Smart Ass when we make her come home by 9:30 on a Friday night.
Maybe it's the boy/girl thing. Sadly what rings true for boys doesn't for girls. We knew that the Hermit would be home when we told him to be home so we went to bed, knowing he would be fine.
No matter what we like to think, it's different with girls. BS-er and I, with our after ten p.m. crankiness, pace the floor and, OH YEAH, heaven help any boy who happens to walk into the house with her.
BS-er told the last one that he didn't trust him any farther than he could be thrown.
Sheesh - poor Smart Ass. I almost felt kinda sorry for her - almost.
What's a parent to do? What do you do? What DID you do or what are you PLANNING to do?
Do you wait up - growing tired and cranky? Do you set an earlier time? What? What? What?
This just endorses my theory that I'm ABSOLUTELY CERTAIN is true. Healthy adults who just fall over and die for no apparent reason are, in reality, killed indirectly by their teenagers.