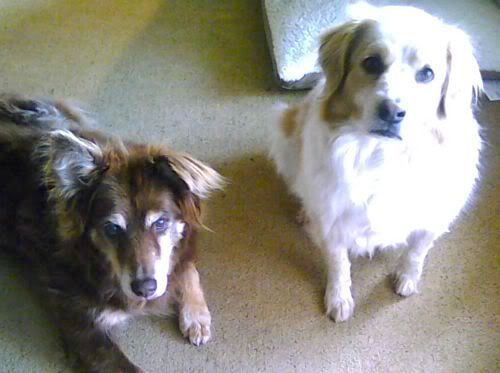 Except for Henry and Eddie, my new hot dates.
Eddie (on the right) is young and lively. He always has a twinkle in his eye and is ready for just about anything you'd like to throw in his direction. Eddie leaps with joy.
Henry, in contrast, is older, dark, handsome, the silent type. You can tell with just one look that this boy has been around the block a few times. He tends to snore a little, his fur is soft, warm, a little stinky.
I'm house-sitting this week. Henry and Eddie are my sweet, constant companions.
Aren't they handsome?
Gas for the trip: about $80
Groceries: maybe $25
House sitting - ALONE - no responsibilities (except for Henry & Eddie)... PRICELESS!